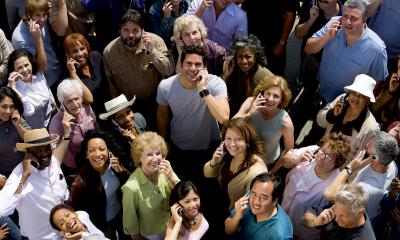 Smartphones and tablets are now regular fixtures in organisations large and small. They mobilise the workforce, make data instantly accessible and place desktop-class computing power at your fingers
The presence of super-sized 'phablet' smartphones featuring touch screen technology and the introduction of Apple's iPad Pro and Microsoft's Surface has meant that the lines between device types are becoming blurred. The laptop's place at the top of the mobile tree is becoming increasingly precarious.
There has been an equally seismic growth in the 'bring your own device' (BYOD) phenomenon. More employees than ever are bringing their own mobile devices into the workplace rather than using their company-issued computer.
This all makes the business of managing company networks and connected devices increasingly difficult. As a result, a new breed of security software has entered the fray, and it is known as MDM, or mobile device management.
What is mobile device management?
MDM is a mixture of policy and software application that enables companies to manage, monitor and configure any number of mobile devices throughout an organisation.
The best MDM solutions enable devices of all kinds to live safely on the same network and to be administered centrally, no matter their location or the operating system on which they run. MDM has transformed IT support and provides ultimate control for those responsible for business IT systems, big or small.
What can MDM deliver?
Mobile device management is a blanket term for a number of highly-useful functions. The main features will allow you to:
set up and configure your devices centrally across a number of platforms including iOS, Android, Windows, macOS, Chrome OS and more
protect your devices centrally against security threats such as malware and malicious apps
lock and wipe devices remotely in the event of loss or theft
encrypt your data
configure and manage your VPN
manage your Wi-Fi and network access
Implement your password management policy
The two types of MDM software
MDM comes in two distinct flavours:
Standalone MDM: These platforms focus on providing functionality related specifically to mobile device management, such as remote control, security and app management. Perfect for small to medium-sized organisations.
IT Management Suite: MDM software is often included as a single module within a suite of IT management tools. These may range from help desk ticketing to inventory control and are generally put to use in large enterprises.
Pros of MDM
Mobile device management is compelling for a number of reasons:
Allows a diverse range of mobile devices to coexist in harmony on your network.
Allows all devices to be set up securely - keeping confidential business data safe.
Encourages flexible working.
Saves time by avoiding the need to manually configure individual devices.
The more devices you have, the more cost-effective MDM becomes.
Cons of MDM
Mobile device management isn't perfect:
Implementing MDM doesn't mean that every security concern is catered for – negligence can be costly.
MDM is hampered if users do not adhere to your company policies on device usage.
Initial implementation can be time consuming, especially if you have multiple device types.
MDM can be costly if you fail to assess your needs (sometimes, mobile application management is more suitable).
MAM - the alternative to MDM?
MAM (mobile applications management) enables you to shift the focus from the devices themselves to the user by dictating exactly which apps are permissible for use on the company network. This approach effectively treats every mobile device as insecure, but means the you have ultimate control over what enters your network, regardless of a device's origins.
If this sounds a bit 'Big Brother', don't worry - MAM is designed so it does not to interfere with a user's personal data or applications. Typically, MAM 'containerises' the business applications to prevent anything non-business related from entering your network.
MAM is often favoured by smaller businesses due to the lower capital investment required and the ease with which it can be deployed, although many organisations will employ a dual MDM/MAM system for ultimate control.
Controlling content with MDM
One of the most challenging aspects of MDM is easily overlooked and relates to the practice of controlling mobile device content.
Once devices are configured and granted access to a company network, employees begin using them, and that usually means content of some form is accessed, stored and shared. This is often where security holes can make themselves known, as the content itself is usually a mix of company documents, email and personal data.
Content is at its most vulnerable when accessed remotely and the most obvious example of this is email. As part of a solid MDM strategy, businesses must treat the transmission of email messages and attachments as a key component of mobile device management.
Attachments are of primary concern due to the way in which they are stored (these days, that's usually in the cloud). The challenge for IT departments is to come up with a solution that is both secure for the business yet transparent for the user. The answer lies in MDM and its ability to provide selective and encrypted methods of data transfer and storage for email attachments.
Conclusion
There was a time when mobile device management was considered the sole domain of large corporations. Not anymore. With such a vast array of hardware and operating systems on the market and the explosion on BYOD, failure to invest in MDM could be the difference between keeping your business data secure and creating an environment where stealing your critical information is easy.
What's more, MDM saves an inordinate amount of time. With most SMEs managing without a dedicated IT department, the ability to manage every device from one screen is a very compelling prospect for small business owners.