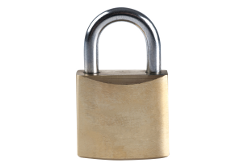 With the number and complexity of cyber threats steadily rising, particularly with the growth in mobile devices, it's becoming increasingly difficult for SMBs to find the right in-house resources to protect themselves. For a medium-sized business a single financial attack could irrevocably cut into annual profits but it could be make or break for a smaller business.
Businesses need to have the right network security solutions in place but also comprehensive endpoint security to defend against new and existing cyber threats. This is especially important given that we've seen hackers move from attacking networks to attacking the PC itself.
Every organisation should be re-evaluating its current security precautions on a regular basis and making sure these measures are communicated company-wide.
Here are some simple precautions to kickstart your security strategy:
Use a dedicated computer for financial matters such as online banking and bill pay that you don't use for activities such as sending and receiving emails or browsing. Web exploits and malicious email are two key infection vectors for malware
Avoid clicking on links or attachments within emails from unknown sources. Even if you recognise the sender, confirm they've sent the specific email before clicking if an attachment is unexpected or looks suspicious
Reconcile your banking statements on a regular basis with online banking and/or credit card activity to immediately identify abnormal transactions that may indicate account takeover
 Browse with care. Be wary of sites that have a disclaimer warning that you browse at your own risk and that authors are not liable for any information you might see on the site
Protect your browser. As the primary interface between a user's computer and the Internet, browsers have become a key target for security threats. Tools such as Dell's free-to-download Secure Browser protect your browser through virtualisation
Install regular allocation and operating system updates and ensure you have your security protections in place throughout the organisation  
Do your homework before selecting an anti-virus vendor. Invest in an anti-virus product instead of using trial versions which are good for testing products but don't receive updates, leaving you vulnerable to new viruses or new versions of viruses.
Earlier this year the BBC reported on the fourth and 'almost indestructible' iteration of the TDL virus which reached 4.5 million PCs within the space of three months alone. Targetting Windows PCs with code that 'hides' in places rarely examined by security software, the changes introduced in TDL-4 made it arguably the 'most sophisticated threat today.' Examples like these highlight the importance of ensuring you select an anti-virus vendor that responds quickly with protections when new threats are introduced.
Security has proved to be one of the number one pain points for SMBs but the bottom line is: don't wait until the late minute to find out how essential security precautions are. After all, it's much more expensive to deal with the consequences of a financial breach than it is to prevent one.