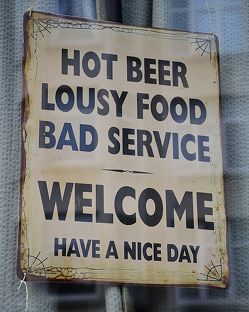 Introducing a new CRM system to your business is a significant project. To make sure you spend your time and money wisely, there are some key questions to ask right at the start.
Big names in CRM include Salesforce, Sage, Microsoft and Maximizer. But the best way to pick the right system for your business is to ask these six questions:
Are your staff on board? It is vital that your staff and any other stakeholders are on board with your decision to implement a new CRM system. You're going to need the support of everyone to make changes to your processes and procedures. You'll also need everyone's expertise to find an application with the right features. For instance, it will be difficult for one person to decide what automation is needed within the sales department if he or she is doesn't work in that department.
What automation do you desire? You'll need to decide what sort of jobs your company wants to automate, and which you want the CRM system to do. Even with the best CRM software, it's still up to your business to use it effectively. However, it's easier to evaluate different options if you know what tasks you need it to do for you.
What input can your staff provide? Within your company there's a vast network of professionals and experts. Every member of staff - not just those in customer service - needs to be focused on what type of CRM technology you want to implement as well as what the CRM strategy is. CRM is a company-wide tool that leads customers through your product funnel. It requires input from everyone.
What type of training will you offer? Everyone involved with any aspect of your sales cycle should be trained in your CRM strategy as well as the CRM system. Although you'll probably find that some training is available from your CRM supplier, you'll also need to make sure your other business training fits the CRM strategy.
Where are users located? If your company consists of employees, contractors, and staff who aren't all in the same building it is important to consider how they will access the software. Cloud-based CRM applications can be a good option. They allow users to sign on from anywhere with an internet connection, often using mobile devices like smart phones.
What is your budget? You need to know what your IT budget is before you even start looking at CRM technology. It comes in all price ranges, so if you go in with a good idea of what you can spend, you'll be able to throw out options that you cannot afford.
As with any significant IT investment, do as much background research as you can into CRM as a process and CRM as a software application.
GetApp – the company I work for – has worked with industry professionals to create a free, informative eBook: Powerful Customer Relationship Management For Small Business.
Image of bad customer service from Flickr user antwerpenR under Creative Commons.