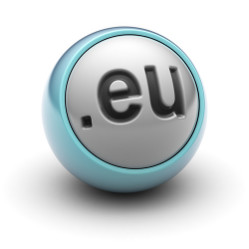 If you're looking to bag a cheap domain name for a new project or to safeguard your brand online, domain name specialists 123-reg have a good tech bargain on at the moment.
EU domains for £1.99
You can register a .eu domain of your choice for just £1.99 (+ VAT) for the first year.
While it's fair to say .eu domains aren't the first choice of most brands online, they can be useful if you want to flaunt your international credentials, or simply need a cheap domain for a development or side project.
It's also not a bad idea to grab your business name as a .eu if you're worried about someone else using it for nefarious purposes.
This is a decent saving and you'll almost certainly pay more if you buy from elsewhere. Domain names ending in .eu currently cost £4.99 from 1&1 or £14.99 from Easily.
Just remember that this is a deal for the first year, so you'll pay more to renew your domain in subsequent years.