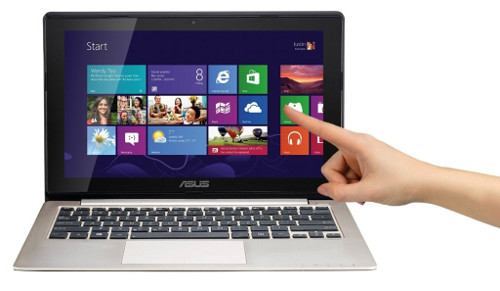 Cheap. Powerful. Light. When you're looking to buy a new business laptop, you usually have to settle for two of these three requirements.
Quite simply, the smaller and more powerful your laptop is, the more you'll have paid for it.
And while this dinky 11" Asus laptop isn't exactly super-powered, it has enough oomph to browse the internet and run your standard business software, like Microsoft Outlook, Word and Excel.
Weighing in at 1.3kg and currently available from Amazon for just £330, it certainly ticks the 'cheap' and 'light' boxes. Ok, it's not quite as featherlight as something like an 11" MacBook Air, but then it's well under half the price too.
This Asus Vivo is also equipped with a touch screen and an adequate 4GB of memory, although it's worth bearing in mind you'll probably only get about half a day's work in before you need to recharge the battery.
Still, at £330 it's a definite bargain.