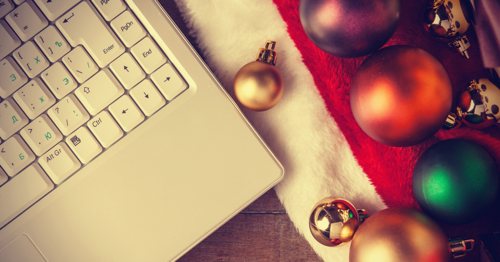 Christmas is a time for giving and for receiving. But no matter whether you're looking for the ideal tech present for someone or need to put together your own gift list, it's tricky to know what to choose.
Looking for a tablet under £200? At the time of writing, Amazon will give you 325 different options. You're going to need some help finding the best, so for this week's IT for Donuts we give you our pick of tech gadgets and gifts this Christmas.
Seasonal smart phones
If you're looking for a safe bet smart phone that won't need replacing for a couple of years and has a wow-factor, there are a couple of obvious choices. Apple's iPhone 5S is a stunning piece of design that still feels fresh and capable, and the Samsung Galaxy S4 is a great Android handset.
With both priced at around £549 when bought outright, they're not exactly cheap. More wallet-friendly options include the Sony Xperia SP, a capable handset that clocks in at £329.
Tip-top tablets
Tablet computers will be top of many Christmas lists this year. If budget isn't an issue, you won't go far wrong with an iPad. The latest model is the iPad Air, with its crisp 9.7" screen (from £399). However, if you're buying for someone who already has a laptop, they might prefer the 7.9" iPad Mini instead (from £319).
If that's too much to spend, there are loads of cheaper options available, like Google's Nexus 7 or Amazon's Kindle Fire HDX (both from £199). Tesco also offes the Hudl. At just £119 it's a total bargain, if you can find a store with stock.
Original stocking fillers
Ok, if tablets and smart phones are off the menu then there are loads of cheaper tech gifts and stocking fillers to choose from. Here are some ideas:
What gadgets are you buying this Christmas? Leave a comment and let us know the bargains you've picked up.