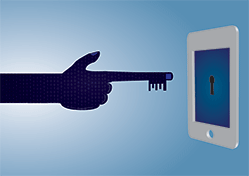 We're barely a quarter of the way through the year, yet many hacking stories have already hit the headlines.
Worryingly, many of them involve large, reputable companies and websites. And if they can't stay safe from hacking attempts, what does that mean for smaller companies?
Here's our round up of 2014's five big hacks, so far. Oh, don't forget to read our advice on keeping your business safe and coping during a security breach.
1. Kickstarter
Phenomenally successful crowdfunding website Kickstarter was the focus of a successful hacking attempt in February. The attackers didn't manage to make off with any credit card information, but they did get hold of email addresses, passwords and phone numbers.
"We're incredibly sorry that this happened," chief executive Yancey Strickler commented. "We set a very high bar for how we serve our community, and this incident is frustrating and upsetting. We have since improved our security procedures and systems in numerous ways."
2. University of Maryland
Just a week after the Kickstarter incident, the University of Maryland was targeted. Worryingly, hackers were able to access a whopping 309,079 personal records.
These included information such as dates of birth, university numbers and social security numbers.
The university's president, Wallace D Loh, confirmed the institution had fallen victim to a sophisticated attack: "I am truly sorry. Computer and data security are a very high priority of our university."
3. Edward Snowden
Having your email address stolen is bad enough. But would you want your passport — complete with embarrassing passport photo — stolen? Just ask whistle-blower Edward Snowden, who had a photo of his passport posted on online by a hacker.
Snowden may not be the only person affected by this attack. The perpetrator claims to have gained access to 60,000+ passports belonging to law enforcement and military officials signed up to the EC-Council's Certified Hacker scheme.
4. Tesco
Valentine's was as much for hackers as it was for lovers this year. Just before 14 February, 2,240 Tesco customers were the victims of a hack that revealed their phone numbers, email addresses and voucher balances. The unluckiest bunch also had their vouchers stolen.
Following the unexpected hack, Tesco contacted affected customers and issued replacement vouchers where necessary. Every little helps?
5. Twitter user @N
In what is almost certainly the most viral hack of the year so far, Naoki Hiroshima lost his Twitter username, @N, estimated to be worth around $50,000.
As only 26 people can have a one-letter Twitter handle, they are highly desirable. Naoki was the subject of an elaborate attack that saw the hacker go via websites such as PayPal and GoDaddy to access personal information.
According to Naoki, the hacker used PayPal to find out the last four digits of his credit card number. They were able to obtain other personal information from GoDaddy, before using these details to hijack the rare Twitter account.
The good news for Naoki is that — after some fuss — he eventually got his username back.
Andrew Mason is the co-founder and technical director at RandomStorm