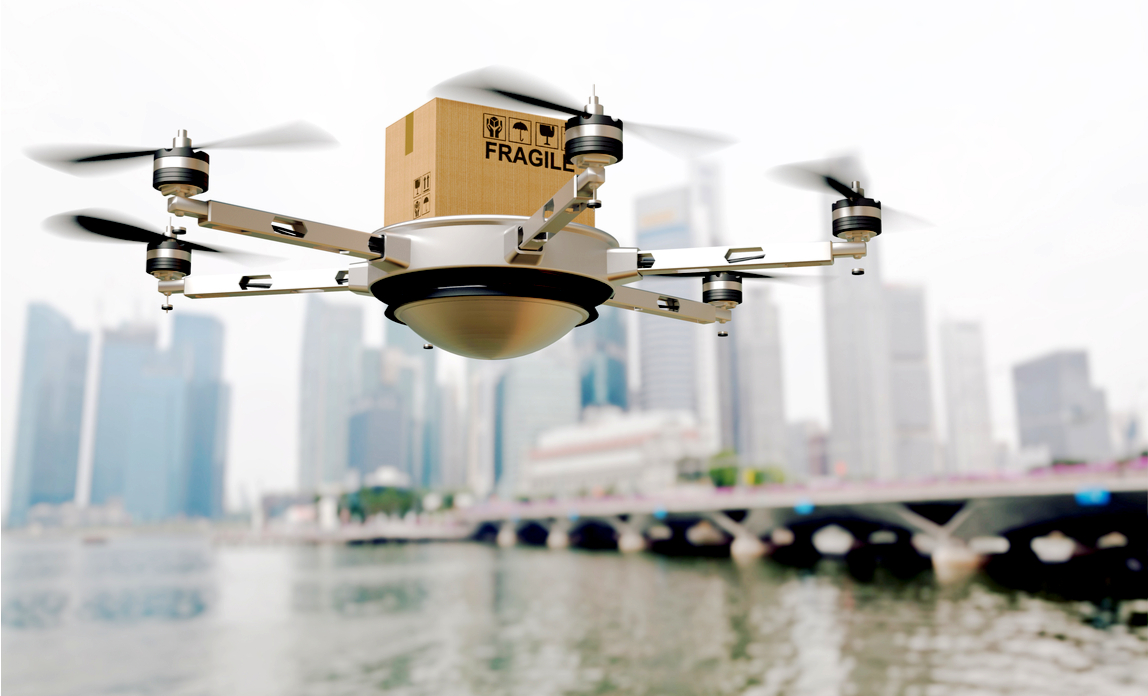 Shopping - it's something we all love to do. However, it would seem that for many of us, jumping in the car or on a bus or train is the last thing we want to do. Instead, it seems we'd rather do our shopping from home.
Nowadays, we frequently hear about the crisis facing our high streets, as consumers turn their backs on traditional, in-person shopping. In fact, online sales of non-food items soared between 2012 and 2017, from 11.6% of total market share to 24.1% - a significant increase.
This has all happened in a short period of time, and it's clear to see that technology has been a driving factor. From smart online shopping apps to improved delivery services thanks to specialist providers such as Parcel2Go, new tech has made it easier and easier for us to order shiny new goods from the comfort of our own sofas.
But progress isn't about to stop there. There are even greater advancements on their way, working to make deliveries of online shopping safer and more reliable.
Drones
Maybe you have one that you fly around in your spare time - maybe you can even take pictures with it. However, this technology looks like it could truly revolutionise the way in which our deliveries are brought to us.
In March 2018, the BBC reported that a new drone tracking system was being developed by air traffic control service NATS and a start-up called Altitude Angel. This could help businesses deliver packages via unmanned aircrafts over long distances.
Although it isn't expected to be launched until 2019 at the earliest, it'll be interesting to see just how this takes off.
Doorbells
Amazon doorbells, to be precise. Although these won't deliver items for us, they can improve delivery efficiency as part of the smart home revolution, offering home security too.
Linking up to Amazon's other smart devices like Alexa and Echo, owners of an Amazon doorbell will be notified when there's someone at their front door via their phone. They can view a live feed of who's at the front door, and speak to them - for example, to tell them a safe place where they can leave a parcel.
This should make sure that consumers never miss another delivery, even if they're unable to come to the door - and even if they're not at home.
These are unlikely to be the only opportunities for the delivery industry to take advantage of smart tech. We only have to look at how much the shopping industry has changed in recent years to appreciate how much tech advances can change the face of an industry in a very short space of time. Watch this space…
Copyright © 2018 Article was made possible by site supporter Victoria Harrison