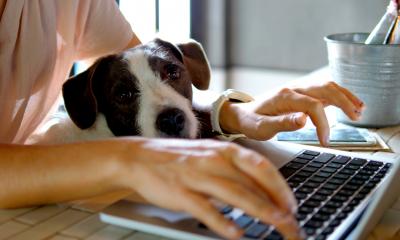 Right now, it's safe to say that a lot of people are working from home. This can represent a drastic change - especially for those used to working in a busy office.
When you're working in an office or wherever your company is based, there's a predetermined sense of productivity. You have your colleagues with you and a huge task list to get through. In contrast, when you're at home, you're at home – and it can be hard to see the place you live as anything else.
If you're working from home and you know you have a load of work to get through, how do you get motivated when your motivation is missing? You need to remedy that feeling fast or the growing list of work will only add to your levels of apathy. These five tips are going to help you get your act together and become more efficient right now.
1. Set working hours
The first thing you need to do is make sure you have set working hours. If you work for a company, it's likely they will want you to work your usual hours – which helps. Because working from home can feel very casual, you need to establish a routine and structure to keep yourself motivated. If you don't have a 'boss' to set hours for you, set them for yourself.
2. Avoid distractions
This one sounds obvious but it's actually a lot harder to do in real life. It's just so easy to get distracted by the kids or your pets or different tasks around the house – even the couch and a good TV show! So, make sure that you work at a table or desk and get in 'work mode'.
3. Use the right software
The next thing that you're going to want to make sure that you do is to ensure that you have all of the right software to get your work done. Whether you're working for a company or working for yourself, it's important to have the right software to keep you productive.

You're going to need document management tools, project management software, and some place to chat with your collaborators. This is going to help you make working from home more efficient.
4. Minimize meeting times
You will need to have meetings because it's important to keep in the loop with the rest of your team. But where you can, try to minimize the time. You don't want the bulk of your day bogged down with Zoom calls and Teams chat and then struggle to get everything else done.
5. Set daily goals
Finally, you need to make sure you have a list of daily tasks to work through. At first, you may find that it's great to work from the couch and sit in your sweats. But you will soon realize that doesn't make you very productive. Instead, it's better to have a daily routine that you can stick to, and a list of goals to work through. When you set intentions for the day and know what you want to achieve, you'll have a much better chance of making that happen.
Copyright 2020. Article was made possible by site supporter Jeremy Bowler