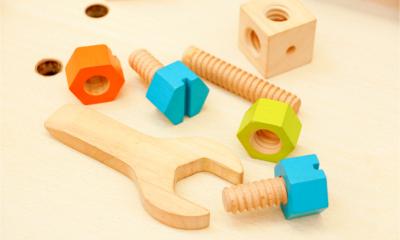 Owning and operating a start up business can be difficult, especially now the market is more saturated than ever. Start ups often also have the added difficultly of challenging budgetary constraints, which is why they have to cut costs whenever possible.
Hiring and building a knowledgeable and skilled workforce is bound to happen eventually as the business grows. But, in the early developmental stages of a start up, it can be quite challenging to accumulate or access those resources. That is precisely why start up owners should consider using tools. They are cost-effective, efficient, and will allow owners to focus on other important things at hand. Here are five essential tools that all start up owners should invest in.
1. Design tools
Regardless of whether your start up is in the design business or not, you should consider investing in some design tools. The visual representation of your brand is among the most important factors when it comes to brand recognition. It's important to have an eye-catching logo, a user-friendly, modern website, and attractive social media feeds. You can achieve all of those for a fraction of the price thanks to design software.
Today, you can find dozens, if not hundreds of design tools out there. Some popular design software options include:
Adobe Illustrator
Adobe Photoshop
Adobe InDesign
Canva
PicsArt
DesignBold
MockFlow
Balsamiq
2. VPN
Security is something that all start ups should consider from the get-go. In fact, start ups are among the most vulnerable companies when it comes to cyberattacks. That is because they often don't invest enough money into creating a proper cybersecurity infrastructure.
Since, understandably, start ups don't have millions to spend on cybersecurity, they should at least utilise security tools, such as a VPN. A VPN is a well-rounded security solution that enables users to browse the web safely. A tool like this can be invaluable, especially now, when most employees are forced to work from home due to the COVID-19 pandemic.

A VPN acts as a gateway between the user and the web, encrypting all traffic and protecting your systems and data from hackers. Make sure you invest in a premium subscription because the free versions often come with limited features.
3. Project management tools
Project management can often be chaotic, especially for start ups. However, proper project management is imperative, especially during the early days of company development. Luckily, you can opt for project management software that comes with a wide set of features, such as:
Collaboration
Document management
Planning and scheduling
Workload management
Resource management
Projects template
Projects dashboard
Project request forms
Using this type of software is also very cost-effective because it enables you to manage projects successfully without hiring a professional project manager. Some popular project management tools include Trello, Asana, Basecamp, Paymo, MeisterTask, etc.
4. Financial management tools
Lack of market is one of the main reasons why start ups go broke sooner rather than later. This means financial management is critical. While it can be expensive to hire a financial management expert, you can use software solutions that will do most of the work for you, for a fraction of the price. While tracking your finances is of utmost importance, it can get quite tedious and time-consuming. Luckily, financial management tools can automate many of these mundane tasks, enabling you to focus on other important tasks at hand.
Some key features that every good financial management platform should include are:
Automation of general accounting procedures
Cash flow management
Cash flow tracking
Reporting and analysis
Planning and forecasting
Budget management
Payroll management
Auditing
5. Marketing tools
Having a well-devised marketing strategy is key for start up businesses. Using different marketing techniques can help you grow your customer base, increase your client list, and improve brand recognition and your overall reputation. For example, email marketing can be an effective tool to reach a wider audience and present your services.
The good news is, you don't have to hire marketing experts to help you achieve this.
You can always opt for marketing software solutions instead. What makes these tools great is that they come with an extensive set of advanced marketing features. Some of those include:
A/B testing
Lead management
Integrations with other software solutions
Social media automation
Analytics and reporting
Segmentation
Email marketing and newsletters
Conclusion
As you can see, there is a wide variety of tools that can help you manage your start up. While most enterprise software solutions require a subscription, the price is reasonable when you consider the value you will receive by purchasing it. Moreover, it is much cheaper than hiring actual experts. However, as your start up progresses, you shouldn't rely solely on software. Instead, you should combine the best of both worlds to achieve optimum results.

Copyright 2020. Featured post made possible by Gabbie Vyshnevska from PR Consultancy