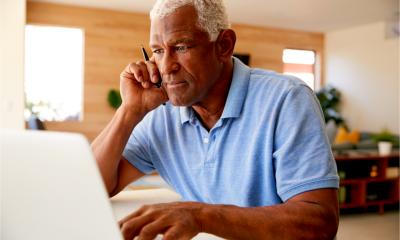 Technology is a critical component in most business operations today. Businesses use it to communicate internally and with customers, to create and automate content, and implement digital marketing strategies to widen their reach.
Despite there being endless choices in terms of technology, some are better than others. You can achieve amazing results with their help, but only if you know which solutions are right for your brand.
With all this in mind, we'd like to present you with 15 bits of technology that you're your business grow.
1. Poster printing
Marketing is a competitive field these days. Every day, we see ads and posters for brands that catch the eye and tempt people to act. How often have you been prompted to buy a product or service because you saw an engaging poster for it?
Visualization is one of the best tools of marketers these days, and posters are a big part of how brands market their offerings. Thankfully, there are online solutions like Helloprint where you can create personalised posters within minutes.
With good content, quality visuals, and a tool like this, scaling traditional marketing methods like these is as easy as it can get.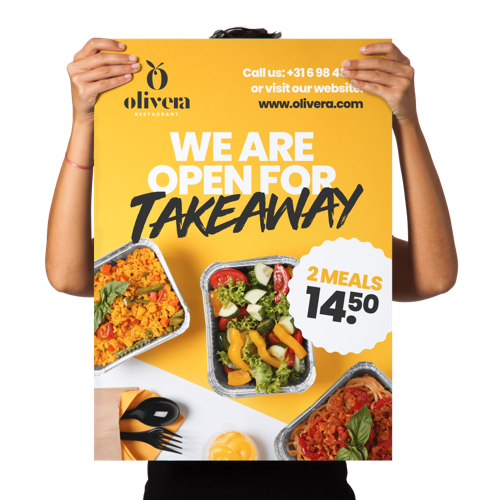 2. Task management
It's not easy to juggle work tasks, especially when you have many things to do and people to delegate these tasks to. A tool that assists managers and employees to track their tasks digitally in real-time, is always a good idea.
Not only does this save time on planning and execution, but it also minimizes mistakes and maximizes profits. How is that?
By using task management tools like Trello and Asana, you can stay on top of your calendars, projects, to-do lists, and keep track of your employees in real-time. You can get automated reminders, so you never miss a deadline again. This eliminates the need to check and re-check everything and makes the information clear and accessible to everyone.
3. E-signatures
As a businessperson, you'll need to put your signature on various agreements and contracts, especially if you are high up the corporate ladder. Since the majority of contracts digitized these days, e-signature creation tools like HelloSign can be extremely helpful.
To use such tools, all you need to do is upload your document and state where you want your signature to be. The system will send this to your email address once it has been done and can even remind the recipient if the document hasn't been signed for a while.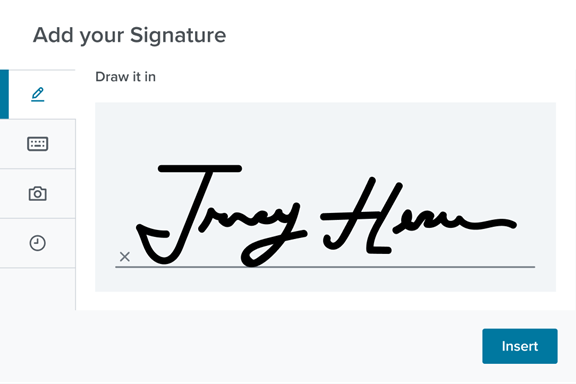 4. Social media scheduling
Social media plays a gigantic role in the marketing of businesses nowadays. We promote products and services online, communicate with customers, and attract more leads to our brand.
Social media channels require constant work, quality content, and activity. This can be impossible to manage with a busy schedule, especially as you need to post the right kind of content on the right platform at the right time for optimal results.
Social media scheduling technology make this process simpler and more effective. With tools like HootSuite, you no longer have to rush to post something online, or worry that you'll forget about a platform. This social media scheduling tool allows you to plan your posts ahead and pick the desired time and date, without even having to log in to social media channels.
5. Email marketing
Over 93% of B2B marketers use email marketing to distribute their content and reach the audience. In addition, 72% of consumers prefer this as the main communication channel with businesses. This opens up a growth opportunity no business can afford to miss out on.
Even so, email marketing can be very challenging and time-consuming. That's where email marketing systems like MailChimp come into the picture. With such tools, you can keep people informed about business news without having build your mailing list or wait for the right time. Moreover, these platforms push out email newsletters to social media networks.
6. Scheduling meetings
Scheduling a meeting can be tricky. You have to reach out to all parties, email back and forth to agree agendas and timings, and send reminders before the actual event. If you often handle meetings in your company, scheduling tools like Calendly can help. They automate the meeting scheduling process and send out reminders for attendance.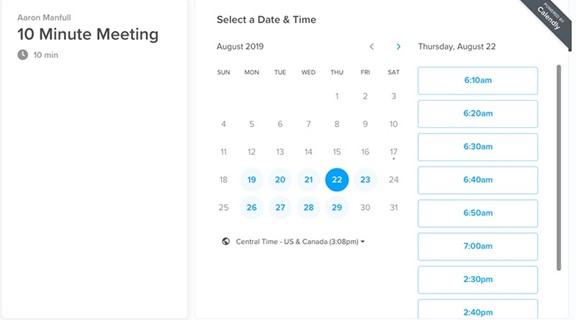 7. Customer retention
The best customer for your business is a returning customer. It all starts with attracting the right customers but first you have to find them. After that, you need to keep them happy, communicate with them, and keep track of their buying behaviours to optimize your strategies.
This is easier said than done and it will eat up lots of your time. To make it simpler, you can use Customer Relationship Management or CRM platforms like SalesForce. Such tools help you keep track of current, potential, and previous customers, as well as their interactions with your brand.
Instead of guessing what people need or who you need to reach out to, you can use CRMs to get real-time, accurate data.
8. Document collaboration
Employees use technology to collaborate on a daily basis. They send documents and files to share information and tasks. File-sharing technology like Google Drive is a must. Such digital tools allow you to share files with others, work together in real-time, and keep track of your team's work.
9. Location technology
Thanks to GPS and mobile technology advances, your customers can use location-based tech to find products and services nearby. As a brand, you should grasp the opportunity and make sure that you have a localized web presence. To make sure that you appear in listings in your area, use tools like Google My Business.
10. Payment processing
Businesses have one main goal – to generate an income. This means that you'll be dealing with different types of payments that need to be processed safely and without a glitch. There's technology to make this possible. Payment processing systems like Braintree accommodate a variety of payment options and eliminate the common payment processing problems.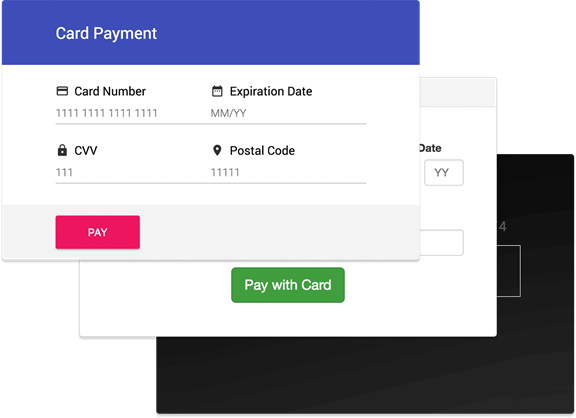 11. Interaction management
Communication with customers is key to good business operations. It is your goal to keep customers happy with your service. Today, there are many ways to speak to your customers and meet their expectations. These include chatbots, email, SMS, phone, contact forms on websites, social media, etc.
While this gives you many options to reach out to customers and leads, it also makes the task of managing these multiple content methods and points hugely complicated. Customer interaction management tools like Genesys can organize this process, automate it, and allow you to track your interactions in one place.
12. Inventory management
If your organization sells products, you'll have an inventory that you will need to track and organize. This is one of the businesses' biggest concerns. At any point, you need to know what you have in stock, what you need to order, what your customers want, etc.
To avoid overstocking, to get a better idea of where everything is, and order things before you run out of them, you can use good inventory management software. Inventory management tools like Zoho make it much easier for retailers to scale up and improve customer service.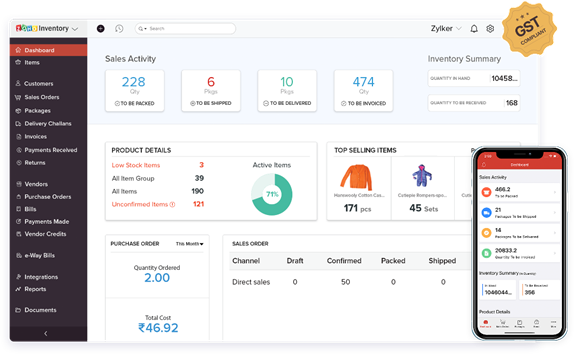 13. Cybersecurity
Cybercrime is more prevalent these days. There's a constant stream of news about victims of malware, phishing, and even ransomware. Companies that do not protect their data and that of their customers disappear from the market every day. It is your responsibility to keep things secure, including personal data and payment information.
Data security solutions like Comodo are ideal for this. They'll protect the integrity of your systems and tools from a variety of digital attacks and safeguard your business data.
14. Online storage
Struggling to manage your document or worried that they are not secure? You're right to be worried. Anything can get lost and keeping physical copies of everything makes it almost impossible to find things when you need them. You can't really simply save them to your computer either as there is a serious risk of losing that data to theft or simply because the computer broke down.
The solution is online data storage. Cloud solutions like Dropbox allow businesses to store their documents safely, share them with others easily, and save space in their physical devices.
15. Financial management
Last but not least, you need to keep track of your business finances. Technology has made this simple and efficient nowadays thanks to accounting software like QuickBooks. This is a popular option that allows you to monitor, organize, and track expenses and cash flow.
In summary
It's highly unlikely you will hear an entrepreneur say, "I don't need or use technology in my business". Every business will need or will already be using tech to simplify their work. You just might not have realized how many options there are and how you could use them. So, give them a go – it can really pay off for your business!
Copyright 2022. Article made possible by SKALE.