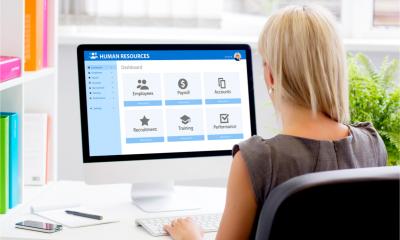 No matter what type of business you run, there is no denying that you would be nowhere without the people working for you. Your employees are the heartbeat of your company, and so you need to make sure you treat them right.
This task will fall on the shoulders of your HR manager. For them to do the best job possible, they need to be armed with software and tools that can give them everything they need to reward employees, keep productivity flowing, and ensure everyone gets paid on time.
In this article, will take you through some of the most popular HR software solutions so you can get a better understanding of what's available to take your HR team to the next level. 
1. Employee engagement software
There's only one place to start when it comes to the software that employers should be using today - employee engagement software. From Perkbox to Bonusly, there are some great platforms out there that are all about keeping your employees engaged, productive, and happy.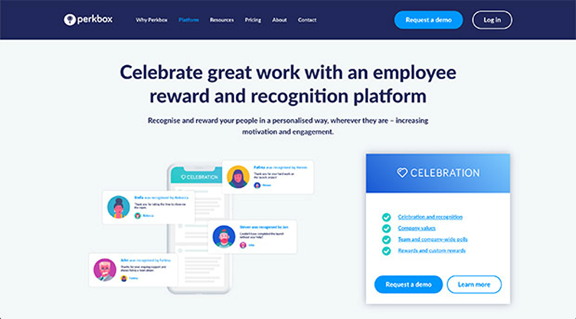 Every business wants to make sure that employees are highly engaged. When they are, they're more productive, workplace morale is better, and retention rates are higher.
Do not underestimate how much of a difference congratulating someone on a job well done can make. From employee rewards to employee recognition, there are lots of ways you can ensure hard work does not go unnoticed.
You can also celebrate milestones, such as life events, work anniversaries, birthdays, and much more.
Employee engagement software enables you to customise the experience you provide and make sure that you are offering rewards that are relevant to your workforce. The difference this can make to your employees and the ambiance in your workplace is astounding. 
2. A payroll management system
Nothing frustrates employees more than not receiving their payment on time. You can make sure that this does not happen by investing in a payroll system for your small business.
Payroll management software is designed to organise all of the tasks associated with tax filing and employee payment. These tasks include the following:
paying employment taxes to the government
paying premiums to insurance carriers
completing payroll payments to employees
printing and delivering cheques
withholding legitimate salary deductions and taxes
tracking attendance
calculating wages
keeping track of hours worked
You can purchase this software via an HR software vendor or you may find that it is incorporated in your accounting software as an add-on module. This is typically the case if you have chosen an extensive HR solution.
Payroll software requires employers to input employee wage hours and information. However, not much is needed beyond this. From this point, the software will automatically calculate payroll and deduct withholdings as needed.
The majority of payroll tools are updated automatically whenever there is a change to the tax law. However, you should check to make sure this is the case. You will also receive reminders of when you need to file different tax forms.
3. HRIS software
HRIS stands for Human Resource Information System. This sort of tool enables HR processes and activities to occur electronically, boosting the efficiency of your HR manager.
Within any business, the work of your HR manager or department is critical. This is because it has many different functions to serve, including providing employee enrichment opportunities, offering management training services, and serving as a supportive background for the business.
However, for an HR team to function efficiently, the personnel need software that enables them to automate tasks, allowing them to go about their daily business more efficiently and effectively.
With HRIS software, you can use automation to expedite recurring tasks. You can also reach a larger candidate pool whenever you have vacancies, as well as apply higher selection standards to a number of applications.
HRIS software also gives you the ability to make more informed decisions in real time by using the integration and analytics of organisational data. HR compliance woes is made easier thanks to the automatic reporting options and alerts. Plus, you can enhance attendance and time tracking accuracy and abilities.
Your HR team will be able to optimise work schedules effectively with an real-time rostering. You can also expect improvements in training capabilities through development tracking features and integration with an LMS.
The benefits do not end there either. You can enhance collaboration throughout your entire business, even if staff work from a variety of locations. Plus, employees can be empowered to directly change benefits information as any changes occur. 
4. HRMS software
Human Resource Management System (HRMS) software connects information technology and HR management through HR software.
A lot of people assume that HRMS software is the same as HRIS software. However, this is not the case. HRIS is, in fact, a type of HRMS although they are getting closer in terms of what they provide. Make sure you always check out the description to find out what features are included.
Today, HRIS is designed for the purpose of tracking employee information and numerical data. HRMS, on the other hand, is a more robust solution, which consists of both HR and IT management technology.
While an HRMS deals with everything you would find in an HRIS, it also has non-quantitative information surrounding job applicants and employees. Some unique features that you can expect from an HRMS solution include profitability, analytics, job performance, employee satisfaction, and onboarding.
It is unlikely that you are going to require both an HRIS system and an HRMS solution. So, we do recommend that you take the time to consider both options carefully so you can choose the right fit for your business.
5. Applicant tracking software
Aside from the solutions that we have discussed so far, application tracking systems are also useful. While each tool is different, the majority will use keywords to sort and rank resumes or applications.
Hiring managers can select keywords to find matches in the applications that have been submitted, helping identify the most qualified or suitable applicants for the job posting.
Application tracking solutions are known for their ability to import resumes, weeding out applicants that are not qualified. Applicant tracking systems can also be used throughout the recruitment process, such as tracking potential candidates, creating email marketing, and posting jobs.
ATS software acts as a filter for resumes and applications. If a business receives hundreds of applications, this tool can help to speed up the process by applying certain filters that the hiring manager has set. It will then divide the application or resume into parts, such as skills or work experience, and scan these sections to find the ones that have the most keywords matches.
This means it is highly efficient at weeding out those applications that are simply not relevant and are a waste of your business' time.
However, this is not the only way that applicant tracking systems help HR teams. They can also use these solutions to reach out to qualified candidates, save applicants they deem the most qualified, and keep their data organised.
Your HR department will also be able to utilise the centralised system to offer feedback, schedule follow-up interviews, and store notes on interviewees.
Ultimately, if your HR manager needs help managing the hiring process, an applicant tracking solution could be what you're looking for.
Final words on the most popular solutions for HR teams
So there you have it: an insight into the different types of HR software that are available today. From keeping your employees engaged to ensuring that everyone gets paid on time, the right tools can help to keep your business flowing.
You do need to take the time to assess the different products that are on the market. You should never simply implement software for the sake of doing so. You need to make sure the product is right for your business and that it aligns with your goals and requirements. 
Copyright 2022. Article was made possible by Nikola Igracev for SKALE.