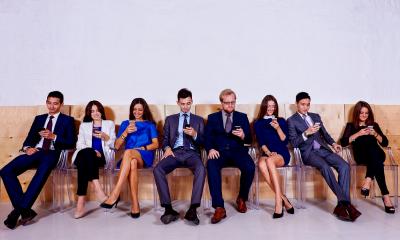 There was a time when mobile device management was only accessible to large corporations with deep pockets, but the changing software landscape means there is now an MDM tool available for practically every budget
As a general rule, if you run a business that has ten devices or more or if you have a number of smartphones and tablets that access your network remotely, MDM should be a serious consideration.
Choosing the right MDM solution for your business is vital, and with so many options on the market, the wrong choice can prove costly. Most MDM apps offer a free trial and typically charge on a per device, per month basis thereafter while some vendors even offer completely 'free-for-life' tiers for a small number of devices.
We've picked out five of the best MDM software applications for SMEs to help provide some focus for your research:
What do I need to consider when choosing MDM applications?
Before committing to any MDM solution, think first about the devices you are supporting. You may have a range of devices accessing your network - from smartphones and tablets to more traditional PCs and laptops. If you operate in retail or hospitality, you may also have point of sale (POS) terminals connected to the network along with handheld ordering devices used by front of house staff.
Start by listing all the devices you currently have and those that you expect to appear in the future. Then, ask yourself the following questions:
To whom does each device belong? The company or the individual?
What actions do the users typically carry out on their devices?
What kind of content is accessed and stored on the devices?
Do you need to take into consideration devices not owned by the company or employees such as those belonging to contractors or customers?
What platforms do the devices use (i.e. iOS, Android, Windows)?
How will the usage of these devices develop in the future?
The answers to these questions, along with hands-on experience of the solutions available, will help you narrow down the most appropriate options available to you.
The danger of forgetting the user
When researching MDM software, keep user experience at the forefront of your mind. Although MDM is increasingly becoming a vital tool for business of all sizes, implementing something that is ultra-secure but which hampers users' ability to get the most from their devices is counterintuitive.
An MDM solution that is difficult to set up or which cannot scale is unlikely to be supported by employees and will struggle to grow with your business. Thankfully, with free trial periods on offer, there are no excuses for not putting any solution through its paces before committing to roll out.
And finally…
Mobile device management extends beyond the tools built for the job and it is likely that you will need to support the chosen MDM software solution with suitable training and IT policies covering data security, email, use of company devices and the internet amongst others.