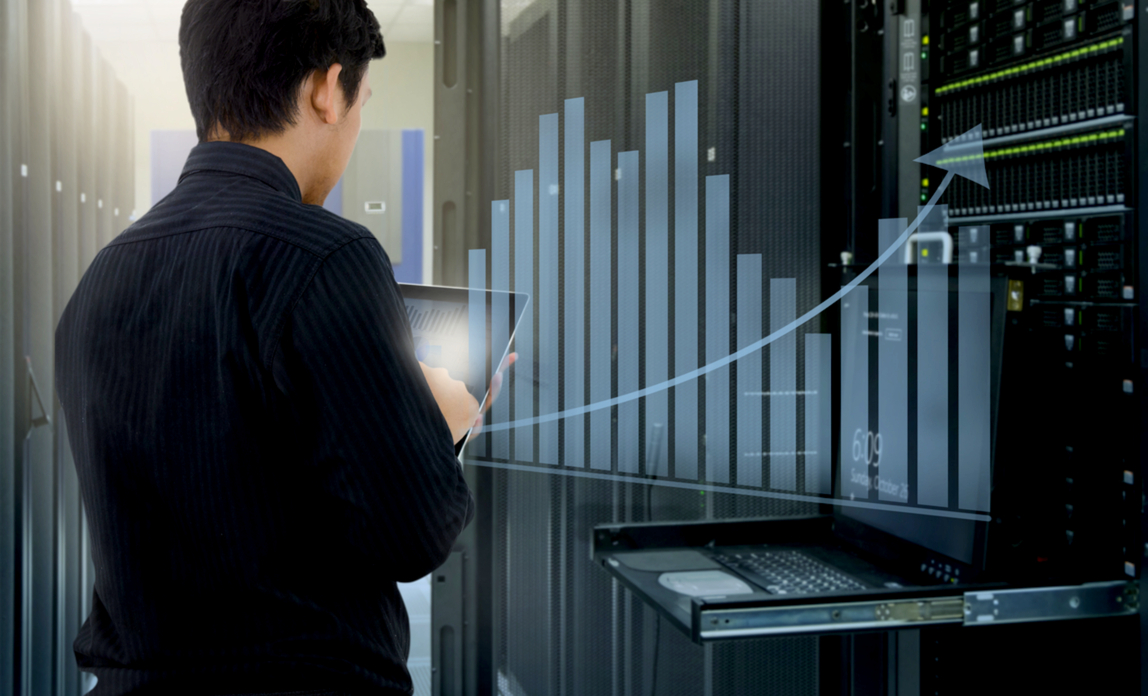 Managed hosting services are a form of web hosting where the hosting supplier takes care of the fundamental software and hardware settings for you.
This usually means they'll carry out updates and maintenance to keep your managed hosting running smoothly.
The idea is that you get a dependable hosting platform on which you can build advanced websites or cloud computing applications, without having to take on day-to-day maintenance tasks yourself. Managed hosting services may also include consultancy and advice from the hosting company.
A managed hosting service may be right for your business if you need a relatively powerful hosting service (such as dedicated hosting), but don't have the technical skills or time to manage every aspect of it yourself.
Managed hosting services: how do they work?
There are two main types of managed hosting services:
Managed dedicated servers. A service made incredibly popular by Microsoft Azure and Amazon Web Services, this gives you one or more dedicated servers. However, instead of you taking responsibility for all aspects of the server, your hosting company will handle key areas.
Managed cloud hosting. A relatively new service but becoming more common, this gives you all the benefits of normal cloud hosting, but with some management tasks handled by the hosting company. These may extend to setting up and running applications for you and providing consultancy on the type of setup required.
It's perhaps easiest to think of managed hosting services as coming in two parts. There's the hosting itself, which is usually dedicated hosting. And then there are the management services, provided by your hosting company. These can include:
Initial setup. Your managed hosting company should be able to set up the hosting to fit your requirements.
Patches and updates. Most managed hosting services include software patches and updates, releasing you from this time-consuming yet essential task.
Consulting and advice. You will probably be allocated an account manager who can help you understand how to use your managed hosting service.
Backups. Some managed hosting services will include managed backups, so you don't have to worry about running data backups yourself.
Performance monitoring. Managed hosting services should watch how your hosting is performing, to spot any capacity problems.
Security. You may get a managed firewall (to keep hackers at bay) and managed security software, to guard against computer viruses and malware.
Telephone and online support. Nearly all managed hosting services will come with 24/7 support, backed by a solid service level agreement.
Some managed hosting services allow you to choose which aspects you'd like the hosting company to manage. This can be useful if you plan to run custom software or have unusual requirements, as you can share out the tasks most appropriately.
Managed hosting: what's it good for?
Managed hosting isn't for everyone. It sits towards the top end of the hosting spectrum, and is more expensive than most other kinds of hosting. There's a premium for the management services, so expect to pay at least £80 a month.
Managed hosting services are most appropriate when you need powerful hosting, without having to worry about the routine maintenance and management tasks that often come with it. It's well-suited to jobs like:
Running busy, custom-built websites. Complex websites often rely on a number of different technologies which can be difficult to maintain if you're not an expert. Managed hosting services can shoulder that burden for you.
Running hosted applications and cloud computing services. Managed hosting services tend to be more dependable than other kinds of hosting, so they're ideal for critical business systems, like your customer relationship management system or accounting system.
Replacing servers in your office. When you buy a managed hosting service, you're effectively buying one or more servers, just like those you may have in your office. So, you can use them for very similar tasks – the only difference being that you have to access them over the internet. It's another form of cloud computing.
Managed hosting: what are the limitations?
The idea of managed hosting services is that you trade the freedom to change every aspect of your hosting for a lower management overhead. It can save you time setting up and maintaining your hosting, but it does mean you can't control every aspect of it.
In most cases, this isn't a problem. You still get much more freedom than you would with other forms of hosting. Just make sure you check very carefully which aspects of your managed hosting service you maintain control over. A good IT supplier may be able to help you understand what you need.
Choosing your managed hosting provider
Finding the right managed hosting provider is critical to your business. With so much at stake, it's vital to research managed hosting providers and packages thoroughly, and avoid the temptation to base a business critical decision on cost alone.
Although there is a plethora of managed hosting providers to choose from, not all are equal. There are no official standards or guidelines for managed hosting providers, each offers different packages at different prices, with differing levels of security and support.
To understand what level of support you can expect from your managed hosting provider, you need to know exactly where the support ends, so ask:
What support is offered?
In what form is the support delivered (i.e. telephone, online, email)?
Who takes responsibility for backups?
How will they respond if things go very wrong and you are faced with hardware failure, data breach or data loss.
What is their hardware replacement policy? (All managed hosting providers have one.) How long does it take to swap out hardware?
Will they provide support for the software you plan to use? If so, to what level?
Whose responsibility is it to reinstall all the software? (Not just the operating system and major programs.)
Who restores the data and gets the server up and running correctly?
How long will it take to restore your data? (Anything less than two hours for a complete restore should ring alarm bells.)
Managed hosting provider accreditations and qualifications
As there are no standards or guidelines specific to managed hosting providers, you need to look for industry and business related accreditations.
The major ones to ask for are:
ISO27001 Information Security Management
ISO20001 IT Service Management
In addition, ISO9001 Quality Management certification demonstrates quality throughout the business.
Depending on what you are looking for from your managed hosting provider, you may also want to seek out specific software and security qualifications or certifications, such as: